Documentation.
Contract work
I did well in IT and don't really need to work so I'm not actively looking, on the other hand I am always keen to do something interesting. So if you have a hardware or software project you think I could help with get in touch.
We currently live in the bush in central Queensland (near Bundaberg) but with current technology it's quite practical to interact in real time even if we're physically located on opposite sides of the globe.
I interact with clients mostly using Skype, chat only though, with occasional video/voice but the bandwidth required is too much for my data plan to do that regularly. That said if you're paying me properly or picking up the tab I will make an exception.
With Skype it's easy to drag and drop files, photos, drawings, screen shots etc.
My timezone is GMT+10, I tend to be up working until about 2AM so that helps align me with people in the US, UK and Europe.
See my contact page for contact details.
How much do I charge?
OK let's get this in the open up front, it may save both of us some time. I've spent a lot of the last year working for slave wages for reasons I won't go into, but I agreed to the contract and I'll see it through. I won't do that again, if I am to work for nothing it may as well be on my own projects.
So, before you ask be prepared to spend US$50 per hour. Is doesn't matter what I'm doing, if it's on your behalf that's the price. Now I don't know everything (yeah I know, that's hard to believe but I'm trying to be honest here), even in the fields we're talking about here, so if I have to learn something new to implement your design I don't charge for that time, after all I gain new knowledge that I can use in future.
Also if I get stuck on something that I feel I should know I'll stop the clock, once again you are paying for my knowledge, if I encounter something that I'm not as knowledgeable as I feel I should be you shouldn't have to pay for me to get up to speed.
And finally if the job is simple I may be inclined to set a fixed price so you know in advance what your are up for. An example might be a PCB design from an existing schematic, unless there are severe restrictions on the design I can look at it and say $500 or whatever I think is reasonable for the job.
Let's be honest, if you have a working project on a breadboard with no documentation then you are at best 10% of the way to having a real product. As they say in the classics, the first 90% is hard, the next 90% is even harder.
Just researching the exact version of a NAND gate required can take 20 minutes, and that's normally such a small part of a design it hardly rates a mention in dispatches.
To use another famous saying, you can have Fast, Good and Cheap, pick any two.
How about we offer you shares in our iThing? Maybe, what are the chances of your iThing ever making any money? Statistically the chances are (rounded up) 2/5ths of 5/8ths of bugger all. On second thoughts just pay me and I'll buy shares should they ever become available.
Jeez you're a grumpy old bugger. Yes I am, that's a bi product of having been there and done that. But I do have a soft side, why just the other day I swerved to miss a kangaroo on the road. But I don't want to waste my time with every Steve Jobs wannabe looking for a free worker. That said I routinely give advice to people with projects, I do this for free and it's worth every cent. So ask away, don't be put off by my bluster. Heck I may even become really interested in your project and want to join your team, even to the point of working on it for nothing but a promise of riches in the distant future, that's just not the default mode.
Just for a laugh
Yours truly featured in Embedded Designer recently. Readable version here.
Plus PULSE magazine did a spread on me and the project I was designing at the time, namely BUSnet and MAXX, two systems designed for monitoring and control of commercial to light-industrial installations.
This system was never built but it lives on in ArdweeNET and the Quub.
My current personal project is a SAMG55-based controller board.
---
I did this "Are you a geek" test.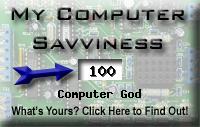 Guess I'm a geek.